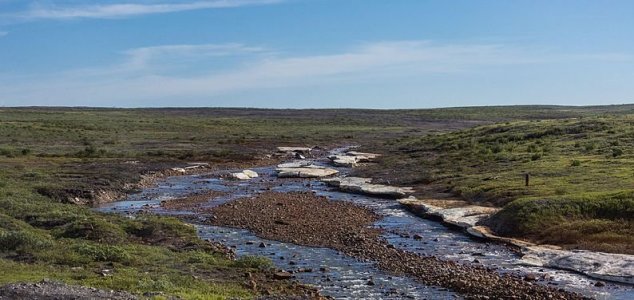 The vast Siberian tundra is a dangerous place to get lost.

Image Credit: CC BY 4.0 Ninaras
15-year-old Svetlana Evai was found alive in a 'grave' condition after wandering alone for over two weeks.
The teenager, who is from a nomadic reindeer-herding family, lost her way while attempting to find her brother at a camp situated around 7 kilometers from her home.
She spent a total of 15 days struggling to survive in the cold Siberian wilderness. She ate unripe berries to stay alive and had to remain ever vigilant for wolves and brown bears.
Her family, along with the emergency services, did everything they could to find her.
She was eventually located by her uncle, Ivan Evai.
While she needed urgent medical attention, medics stated that there was no immediate danger to her life. She has since been flown by emergency helicopter to a local hospital.
"It helped that there was a lot of water in the tundra, so she had no problem drinking," said search leader Vitaly Pavlyuchkov. "The Gydan tundra is soaked with water."
"It was a big shock and great joy for us," said her aunt, Irina Yar. "Her father and brothers were looking for her, using deer and three sledges (on the wet grassy tundra)."
"We looked on foot closer to our camp but did not find any trace. Then Ivan suddenly found her."
Source: Siberian Times | Comments (4)
Tags: Siberia