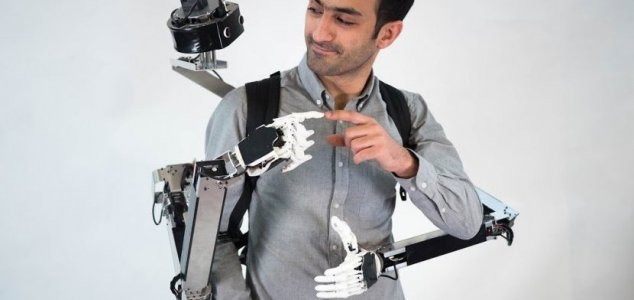 The arms can be controlled by someone hundreds of miles away.

Image Credit: YouTube / Yamen Saraiji
A Japanese scientist has developed a set of remotely controlled robotic arms that can be worn as a backpack.
The wearable limbs, which bear a striking resemblance to those of Spider-Man villain Dr Otto Octavius, were designed by Yamen Saraiji, an assistant professor at Keio University in Japan.
Capable of performing complex tasks, the robotic arms can be operated from a remote location using a virtual reality headset and motion controllers.
A stereo camera mounted on the backpack enables the operator to see what they are doing.
While the system is still in its early stages, technologies like this could make it possible for a professional mechanic, for example, to directly repair a machine from hundreds of miles away.
In the education sector, it could also prove to be an invaluable training tool.
Source: ZDNet | Comments (1)
Similar stories based on this topic:
Tags: Robot, Arms