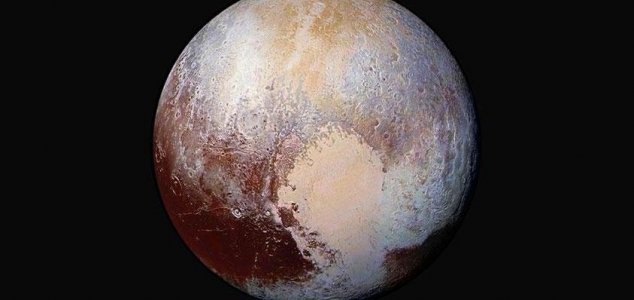 We know a lot more about Pluto than we did when it was robbed of its planet status.

Image Credit: NASA
Researchers have called into question the reasoning behind Pluto's demotion from planet to dwarf planet.
In order for a body to be classed as a planet under the current definition of the word, it must be in orbit around its parent star, it must be massive enough for its own gravity to make it round and it must have 'cleared its neighborhood' of smaller objects within its own orbit.
While Pluto succeeds in meeting the first two criteria, the third, which requires it to have sufficient mass to clear its orbital path of debris, has ultimately robbed it of its planetary status.
Now though, a team of researchers from the University of Central Florida has been working to abolish this third requirement on the basis that it is not supported by the scientific literature.
The only reference to the orbit-clearing requirement that they could find was in a publication from 1802 and it had already been rejected on the basis that its reasoning was invalid.
"The International Astronomical Union definition would say that the fundamental object of planetary science, the planet, is supposed to be a defined on the basis of a concept that nobody uses in their research," said study lead author Philip Metzger.
"It's a sloppy definition... They didn't say what they meant by clearing their orbit. If you take that literally, then there are no planets, because no planet clears its orbit."
The claim that this orbit-clearing requirement is a standard definition, therefore, may be false.
There is also the fact that Pluto, which was long expected to be a barren, featureless world, has since turned out to be one of the most geologically active and diverse places in the solar system.
"The only planet that has more complex geology is the Earth," said Metzger.
Whether the team's findings will have any effect on Pluto's planetary status however remains unclear.
Source: Science Alert | Comments (32)
Similar stories based on this topic:
Tags: Pluto, Planet