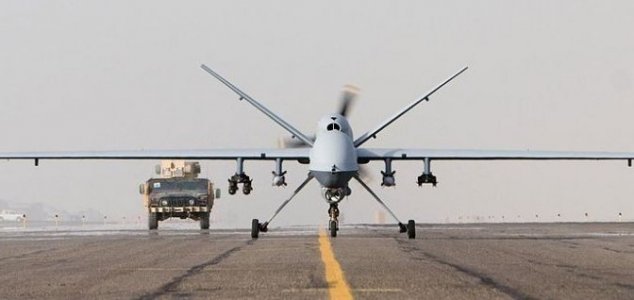 Several drones can now be telepathically controlled at the same time.

Image Credit: US Air Force
Military scientists have created a brain interface that can enable a person to control drones with their mind.
The impressively sophisticated system makes it possible for a pilot with an implanted chip to send commands to up to three remote-operated aerial vehicles at the same time.
The technology builds upon DARPA's previous research in to telepathic control systems.
"As of today, signals from the brain can be used to command and control... not just one aircraft but three simultaneous types of aircraft," said Justin Sanchez of DARPA's biological technology office.
Not only that, but the operator can now also receive information back from the aircraft as well.
"The signals from those aircraft can be delivered directly back to the brain so that the brain of that user can also perceive the environment," said Sanchez.
"It's taken a number of years to try and figure this out."
In addition to its use in military applications, the technology could also prove valuable in other areas such as in medical science where it could help paralysis patients interact with computers.
It may even be possible to make direct brain-to-brain communication between two people a reality.
Source: Defense One | Comments (7)
Similar stories based on this topic:
Tags: Drone, Brain, Telepathy