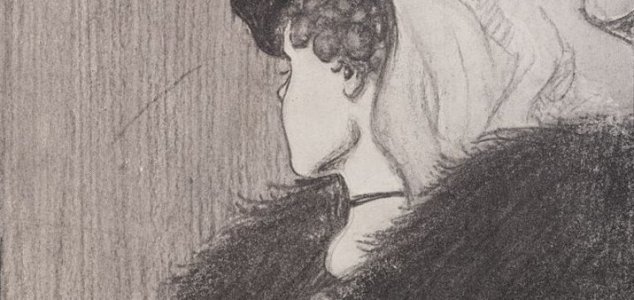 Do you see a young or an old woman ?

Image Credit: PD - William Ely Hill
According to researchers, your age group can be determined by how you initially interpret this image.
One of the world's best known optical illusions, this age-old drawing is what's known as a 'double image' because your brain can interpret it in two very different ways.
In a recent study, two psychology professors at Flinders University, Australia, showed this picture to 393 participants between the ages of 16 and 68 and asked them what they could see.
Surprisingly, the results indicated that the younger the observer, the more likely the chance of seeing a young woman in the image. The older the observer, the greater the tendency to see an old woman.
While it is possible to see both if you look at the image long enough, the study focused on which of the two interpretations each participant saw within the first half-second of viewing the picture.
The study aimed to determine if the own-age biases of the participants affected what they could see.
"What we found was that young people tended to see the young lady in the image, whereas with older people they tended to see the old lady," said Professor Mike Nicholls.
What did you see when you first viewed the picture ? Can you see both interpretations ?
Source: Lad Bible | Comments (23)
Tags: Optical Illusion