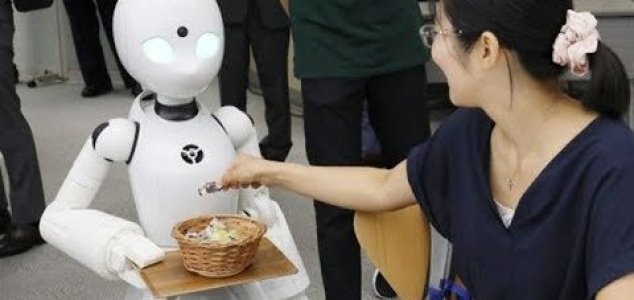 The robots will be remotely controlled.

Image Credit: YouTube / Newsletter Video Center / Jijipress
A cafe opening in Tokyo's Akasaka district will use robots controlled wirelessly by disabled operators.
The high-tech establishment, which will open in November, aims to demonstrate how machines can operate as proxies for people with physical disabilities who are otherwise unable to attend in person.
The robots, which measure 1.2 meters in height, can be remotely operated and are equipped with a microphone and camera so that the employee can view, hear and interact with customers.
"I want to create a world in which people who can't move their bodies can work too," said Kentaro Yoshifuji, CEO of Ory Lab. Inc. - the company that developed the robots.
In the future, setups like this one could make telecommuting a very real possibility for the thousands of people who are otherwise unable to work due to their disabilities.
Although the new cafe will only be open for a limited period, there are plans for a more permanent arrangement within the next few years.
Source: Japan Times | Comments (8)
Tags: Japan, Cafe, Robot