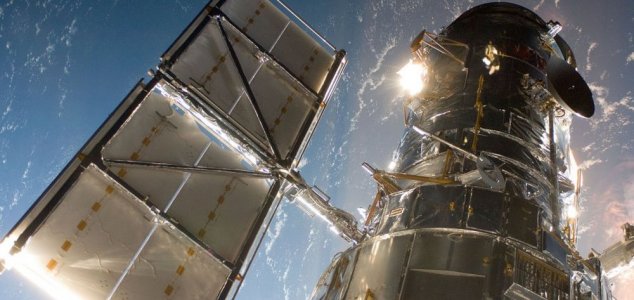 The Hubble Space Telescope is currently out of action.

Image Credit: NASA / JSC
The iconic space telescope has now lost so many of its gyroscopes that it may never fully recover.
Well known for its breathtaking snaps of distant nebulae and other spectacular stellar phenomena, Hubble has contributed to a number of important scientific breakthroughs over the years and is perhaps the single most recognizable telescope in the history of astronomy.
Now though, the future of the orbiting platform could be in jeopardy following the failure of yet another one of the gyroscopes that Hubble relies on to accurately point at its astronomical targets.
The telescope has been placed in safe mode while engineers attempt to find a solution.
"It's true," said deputy mission head Dr Rachel Osten. "Very stressful weekend. Right now [the Hubble Space Telescope] is in safe mode while we figure out what to do."
The gyroscopes used by Hubble have a limited lifespan and even before this latest failure happened only three of its original six were still working - the minimum number needed for optimal operation.
While engineers are currently working to bring one of the failed gyroscopes back online, there is a possibility that Hubble will have to make do with just the two from now on.
If that happens, the iconic telescope will never be quite the same again.
Source: Sky News | Comments (9)
Similar stories based on this topic:
Tags: Hubble