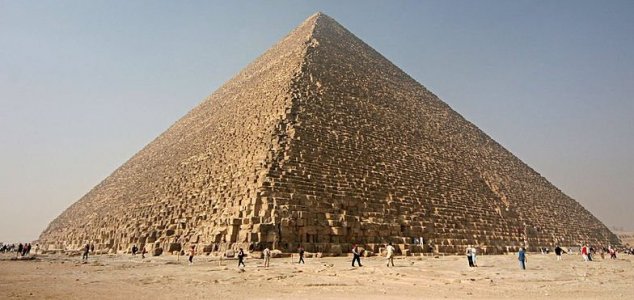 Did the Egyptians use a ramp system to move stone blocks ?

Image Credit: CC BY-SA 3.0 Nina Aldin Thune
Unearthed in an alabaster quarry, the ramp may have been used by the builders of the Great Pyramid of Giza.
The question of how the ancient Egyptians managed to move the huge stone blocks used in the construction of the pyramids has long remained one of archaeology's most enduring mysteries.
Now though, the discovery of a ramp system dating back to the time of the Great Pyramid may have finally helped to shed some light on the methods used by Egypt's ancient builders.
Unearthed in Hatnub - a quarry in Egypt's Eastern Desert - the ramp mechanism appears to have been used to transport heavy alabaster slabs up a steep incline.
It consists of a ramp with two staircases on either side and multiple holes where posts once stood.
"Using a sled which carried a stone block and was attached with ropes to these wooden posts, ancient Egyptians were able to pull up the alabaster blocks out of the quarry on very steep slopes of 20 percent or more," said joint mission co-director Yannis Gourdon.
"This kind of system has never been discovered anywhere else."
"As this system dates back at least to Khufu's reign, that means that during the time of Khufu, ancient Egyptians knew how to move huge blocks of stone using very steep slopes."
"Therefore, they could have used it for the construction [of] his pyramid."
Source: Live Science | Comments (270)
Tags: Pyramid, Egypt, Ramp