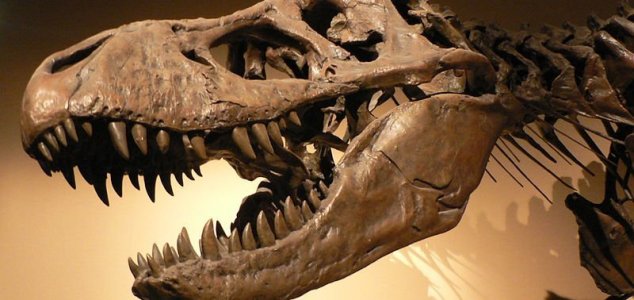 Despite its size, T. rex was far from slow and cumbersome.

Image Credit: CC BY-SA 3.0 David Monniaux
It turns out that the terrifying Tyrannosaurus rex was more than adept at turning quickly on the spot.
It was one of the most ferocious predators ever to walk the face of the Earth and while there is no denying the destructive power of its massive razor-sharp teeth, its overall speed and flexibility - especially given its enormous size - has often been a topic of debate among scientists.
Now though, a new study seems to have put to bed any notion of T. rex being slow and clumsy - instead painting the Cretacious-era predator as particularly efficient at quickly turning around.
The research involved calculating a 'turning acceleration index' for various therapod dinosaurs based on the most up-to-date findings on dinosaur muscle mass and soft tissues
Incredibly, despite its size, Tyrannosaurs rex always seemed to come out on top.
"No matter what their body size, tyrannosaurs always seemed able to turn their bodies twice as quickly as other blade-toothed carnivorous dinosaurs of the same mass," said Professor Eric Snively.
This would have made T. rex particularly capable of quickly spinning around and pouncing on prey.
"An adult T. rex could turn like a slow-motion 10-ton figure skater from hell," said Snively.
"Juvenile tyrannosaurs were much scarier. Their turning ability suggests that tyrannosaurs could successfully attack smaller, younger and/or more dangerous prey than other carnivorous dinosaurs would bother to tackle."
Source: Live Science | Comments (5)
Similar stories based on this topic:
Tags: Tyrannosaurus, Dinosaur