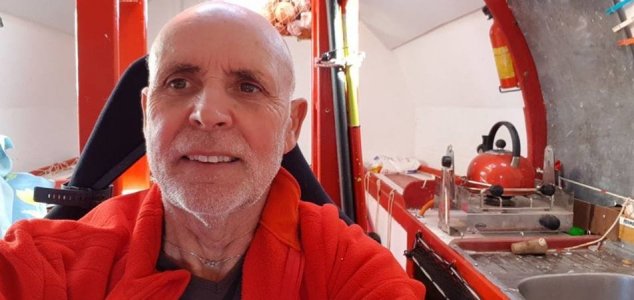 Savin will likely be cooped up for months.

Image Credit: Facebook / Jean-Jacques Savin
Frenchman Jean-Jacques Savin is hoping to cross the Atlantic using nothing but the current to propel him.
The ambitious 71-year-old has set off from the Canary Islands in a specially built barrel-shaped capsule that has been designed to withstand countless hours of being battered by the waves.
Equipped with a bunk, a kitchen, storage space and even a porthole on the bottom for viewing fish, the unusual vessel features no means of self-propulsion and will simply go where the tide takes it.
Measuring 3 meters long and 2.1 meters wide, it is constructed mainly from resin-coated plywood. Solar panels on the exterior provide sufficient power for communications and a GPS system.
If all goes well, the tide will carry the capsule all the way to the Caribbean over the course of 3 months.
"Maybe [I'll end up in] Barbados, although I would really like it to be a French island like Martinique or Guadaloupe," Savin joked. "That would be easier for the paperwork and for bringing the barrel back."
Source: BBC News | Comments (9)
Tags: Jean-Jacques Savin, Barrel