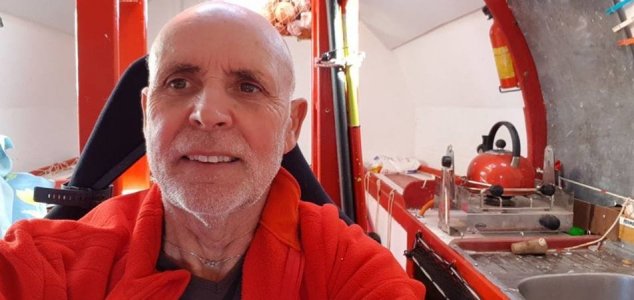 Savin's 'barrel' is 3 meters long and 2.1 meters wide.

Image Credit: Facebook / Jean-Jacques Savin
Frenchman Jean-Jacques Savin achieved the ambitious ocean crossing in his custom barrel-shaped capsule.
The 71-year-old, who set off on his journey from the Canary Islands on December 26th, 2018, has finally reached the Dutch Caribbean island of St. Eustatius after more than four months at sea.
Equipped with a bunk, a kitchen, storage space and even a porthole on the bottom for viewing fish, his unusual vessel had no means of self-propulsion and simply floated along at the whim of the tide.
Savin, who is no stranger to adventure having previously worked as a military paratrooper, had been hoping to reach his destination by March but ultimately took over a month longer to get there.
His remarkable journey across the Atlantic saw him cover a staggering 2,930 miles.
"Everything has an end... finally, here I am at the end of this adventure," he wrote.
Source: MSN.com | Comments (8)
Tags: Jean-Jacques Savin, Barrel