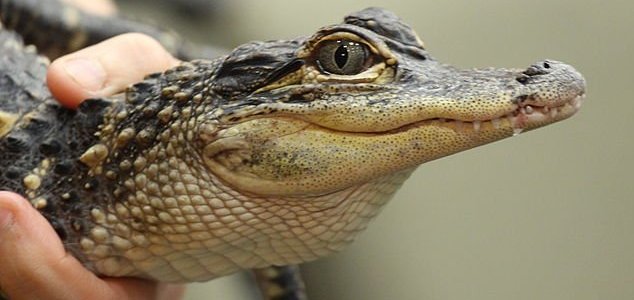 Alligators don't typically make good pets.

Image Credit: CC BY-SA 3.0 Deutschlandreform
A senior living facility in Pennsylvania recently got a visit from a large reptile with some rather sharp teeth.
When it comes to emotional support animals, the first thing you might think of is a dog or a cat, but for the residents of SpiriTrust Lutheran Village at Sprenkle Drive in York recently, it wasn't a furry friend that came to visit them but a scaly reptile complete with two rows of razor sharp teeth.
At four-and-a-half feet long, Wally the alligator might seem like an unusual choice, yet there is evidence to suggest that he can have the same calming presence as a typical domestic pet.
The three-year-old alligator was rescued from Florida by Joie Henney after it, along with a congregation of other alligators, was due to be put down to make room for building works.
According to Henney, it didn't take long for Wally to become relatively domesticated.
"He was a like a little puppy dog," he said. "He would follow us around the house."
"He's just like a dog. He wants to be loved and petted."
Despite Wally being a hit with the care home residents however, it seems unlikely that the idea of using alligators as emotional support animals is likely catch on.
Source: Fox 13 News | Comments (4)
Tags: Alligator