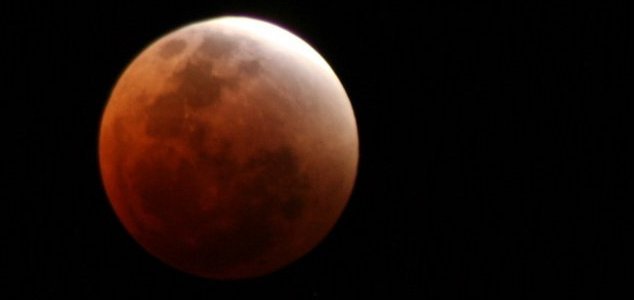 January's blood moon was quite spectacular.

Image Credit: CC BY-SA 2.0 Peter Gaylard
An intriguing flash of light was captured on camera during the blood moon event that occurred last month.
As thousands of people gathered to catch a glimpse of the striking astronomical phenomenon back on January 20th, some spotted something rather unusual - a flash of light lasting a fraction of a second.
Now according to a new study by researchers from the Dominican Republic and Colombia, the culprit was a meteoroid approximately 30-50cm wide and with a weight of up to 100kg.
According to the report, it hit with the force of 0.9-1.8 tons of TNT, leaving a crater of up to 15 meters.
"Our work was the result of a timely collaboration between professional and amateur astronomers," the researchers wrote. "The well-known skills of amateurs to collect and process high quality data of astronomical events, together with the capacity of professionals to convert this data into scientific results, is becoming a powerful driver of new scientific discoveries in astronomy."
Source: Sputnik International | Comments (9)
Tags: Blood Moon