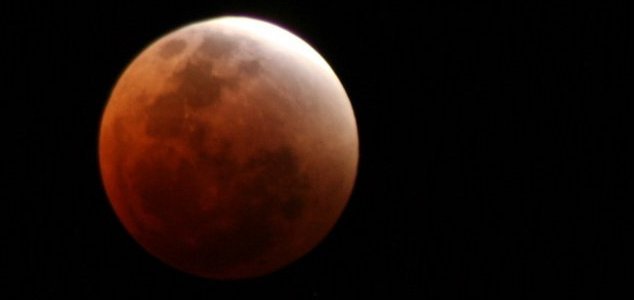 The rare event only happens once every few decades.

Image Credit: CC BY-SA 2.0 Peter Gaylard
An impressive astronomical event is set to take place tonight for the first time in more than 30 years.
The unusual combination of both a supermoon and a lunar eclipse will offer a rare opportunity for people around the world to look to the skies as the moon's white glow turns a distinct shade of red.
"A supermoon occurs when the full moon happens at the point in the orbit when the moon is closest to us," said Astronomer Steve Owens of the Glasgow Science Centre. "So this moon is a full moon, a lunar eclipse and the closest approach of the moon in this cycle."
The last time this event occurred was 33 years ago and another won't happen until the year 2033.
"It is hard to predict what color it will go or how dark it will get - in some cases of lunar eclipses, the moon can go so dark it almost vanishes, while in other cases you get a very coppery tinge to it," said Owens. "But it will certainly be a dramatic display whatever happens."
Those looking to catch a glimpse of the spectacle should set their alarm clocks to be up at around 2am in the UK or venture outside at around 10pm EDT / 7pm PDT if you are in North America.
Source: Herald Scotland | Comments (28)
Tags: Blood Moon, Eclipse