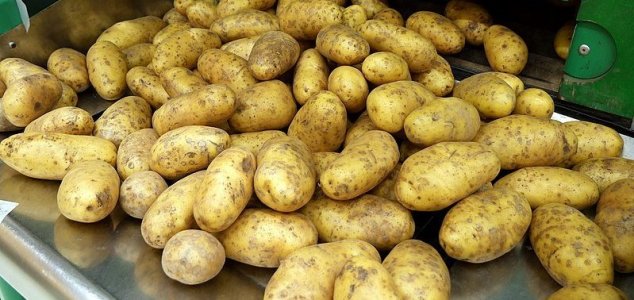 Luckily the grenade was spotted before it was processed.

Image Credit: CC BY-SA 4.0 Santeri Viinamaki
The WW1-era explosive device was discovered in a harvest of potatoes sent to a Hong Kong crisp factory.
The grenade, which was found at the Calbee plant in a shipment from France, was likely to have been accidentally harvested at the same time as the potato crop.
"If it was covered in mud, the grenade was likely to have been left behind, dropped by soldiers there during the war, or left there after it was thrown," said military historian Dave Macri.
"The ditch was then filled up and used as a growing field, and the explosive was tossed into the mix of harvested potatoes... and sent to Hong Kong."
Fortunately nobody was injured and bomb disposal experts quickly neutralized the grenade by destroying it in a controlled explosion.
"The grenade was in an unstable condition because it had been previously discharged but failed to detonate," said Superintendent Wilfred Wong Ho-hon.
Source: Sky News | Comments (7)
Tags: Grenade, Potatoes