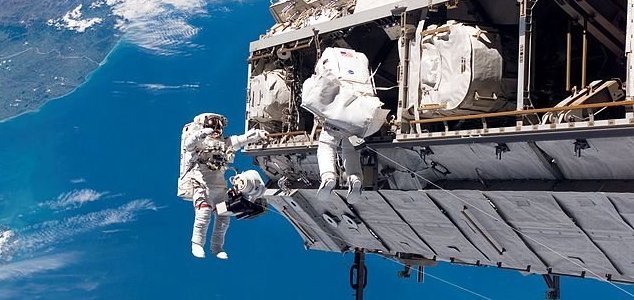 Blowing up satellites creates a significant amount of space debris.

Image Credit: NASA
India has blown up one of its own satellites, producing space debris that could end up colliding with the ISS.
The missile test, which India has hailed as evidence that the country has now entered in to the 'elite tier' of major space powers, has been slammed by NASA Administrator Jim Bridenstine on the basis that it has created debris that could endanger astronauts aboard the International Space Station.
While the satellite was destroyed well below the orbit of the station, some of the debris could still pose a risk as it has been thrown in to a higher orbit.
"That is a terrible, terrible thing to create an event that sends debris at an apogee that goes above the International Space Station," said Bridenstine.
"That kind of activity is not compatible with the future of human spaceflight. It's unacceptable and NASA needs to be very clear about what its impact to us is."
According to reports, the risk of a collision with the ISS has increased by 44%, however this will reduce over time as most of the pieces of debris should burn up in the Earth's atmosphere.
One of the biggest concerns for NASA is the possibility of a situation in which debris hits one satellite and destroys it, scattering even more debris and creating a chain reaction of destruction.
Such a scenario was the focus of the 2013 science fiction movie
Gravity
.
If such a thing were to happen for real it could set us back decades.
Source: The Guardian | Comments (12)
Similar stories based on this topic:
Tags: ISS, India