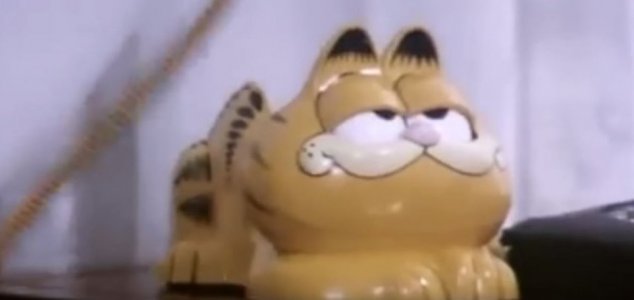 The novelty phones were quite popular in the 80s.

Image Credit: YouTube / godzillafood
Since the 1980s, Garfield-themed telephones have been washing up along France's picturesque Iroise coast.
The plastic phones, which were designed to resemble the orange cartoon feline, started to wash up on the region's beaches almost 40 years ago and continue to be found even to this day.
The novelty telephones have become so prolific in fact that last year the Ar Vilantsou anti-litter group decided to make them an official symbol of plastic pollution on the region's beaches.
While it has long been suspected that the phones have been coming from a shipping container, determining exactly where the container might be has long proven a challenge.
Now though, a local farmer who recalled seeing the first Garfield phone wash up after a storm in the early 1980s has finally been able to reveal exactly where the container is.
"You had to really know the area well," he said. "We found a container aground in a fissure. It was open. Many of the things were gone, but there was a stock of phones."
Ar Viltansou members have since followed his directions to locate the remains of the container in a cave along the shoreline where it appears to have been half-buried under large rocks for years.
Given that it's stuck tight however, it's likely that beachgoers in the region will be finding Garfield telephones washed up on the sand for many more years to come.
Source: BBC News | Comments (6)
Tags: Garfield, Telephone, France