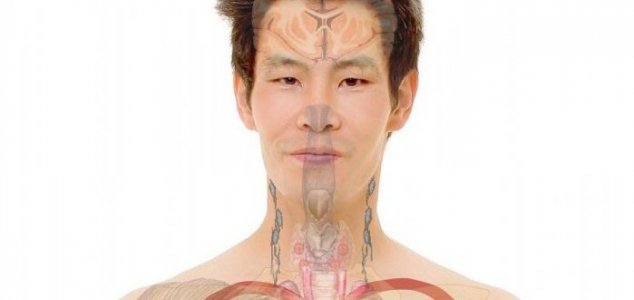 Is it really possible to transfer a head from one body to another ?

Image Credit: PD - Mikael Haggstrom
Two controversial surgeons aiming to transplant a human head have reported spinal surgery success in animals.
Xiaoping Ren from China and Sergio Canavero from Italy have published a new study in which they have reported successfully repairing 'irreversible' spinal-cord injuries in dogs and monkeys.
If true, the work represents a significant step towards their ultimate goal of transplanting the head of a live human patient from one body to another - something that has never been done before.
According to the report, the two surgeons were able to 'fully transect' the spinal cords of the animals to the point where they were even able to walk again following the surgery.
Xiaoping and Canavero have described the breakthrough as 'unprecedented'.
That said however, it should come as no surprise that their work has been met with a significant degree of skepticism from the medical community.
As things stand, it is unclear whether or not they have actually succeeded in treating dogs and monkeys to the extent claimed, nor that such a procedure could ever work in humans.
Their goal of carrying out a head transplant is even more questionable - both morally and practically.
Suffice to say, it is not a procedure anyone is likely to want to go through with.
"I would not wish this on anyone," said Dr Hunt Batjer of the American Association for Neurological Surgeons. "I would not allow anyone to do it to me as there are a lot of things worse than death."
Source: USA Today | Comments (20)
Similar stories based on this topic:
Tags: Head Transplant