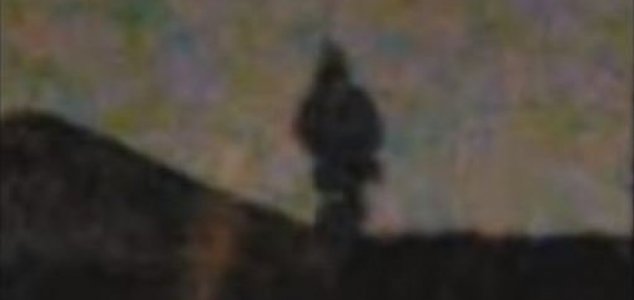 What is this thing ?

Image Credit: YouTube / Pablo Morales
Peculiar video footage has emerged showing a vaguely humanoid shape floating across the sky over Burbank.
Recorded by Pablo Morales on a particularly thundery day earlier this month, the anomalous object has no discernible features and does not appear to be an aircraft.
Morales, who was with his family at the time, was seemingly so taken aback by what he was seeing that in the video he can even be heard suggesting that the spectacle has divine significance.
"Is that Jesus Christ ?" he can be heard saying. "Please, oh, Father God."
Skeptics meanwhile have argued that the object is more likely to be a novelty balloon (or perhaps a bunch of balloons?) that has escaped its moorings and has been blown through the sky by the wind.
Without clearer footage however it is difficult to know for sure what it could be.
Source: YouTube | Comments (38)
Similar stories based on this topic:
Tags: UFO