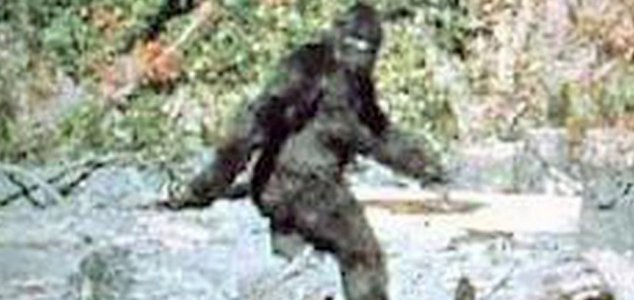 Even the FBI has been involved in investigating Bigfoot.

Image Credit: Roger Patterson / Bob Gimlin
Declassified documents have revealed that the FBI once tested hair and tissue samples of an alleged Bigfoot.
93-year-old Peter Byrne, who has spent decades hoping to prove the existence of the creature, repeatedly wrote to the FBI back in 1976 to have tests conducted on samples he'd collected.
"We do not often come across hair which we are unable to identify and the hair that we have now, about 15 hairs attached to a tiny piece of skin, is the first that we have obtained in six years which we feel may be of importance," he wrote to FBI Assistant Director Jay Cochran Jr.
Byrne also wrote to ask about tests conducted on other samples that the FBI had obtained.
"Will you kindly set the record straight, once and for all, inform us if the FBI has examined hair which might be that of a Bigfoot, when this took place, and if it did take place what the results of the analysis were," he wrote. "Please understand that our research here is serious."
The FBI replied a few weeks later to state that while the bureau normally only conducts such analyses as part of criminal investigations, "occasionally, on a case-by-case basis, in the interest of research and scientific inquiry, we make exceptions to the general policy."
"We will examine the hairs and tissue mentioned in your letter."
A follow-up letter later detailed the results which "included a study of morphological characteristics such as root structure, medullary structure and cuticle thickness in addition to scale casts."
"Also, the hairs were compared directly with hairs of known origin under a comparison microscope."
"It was concluded as a result of these examinations that the hairs are of a deer family origin."
Source: CNBC | Comments (77)
Similar stories based on this topic:
Tags: Bigfoot, FBI