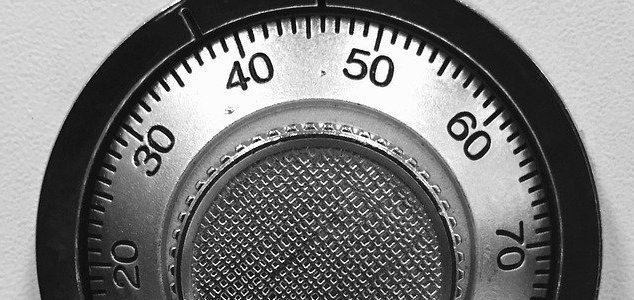 The man guessed the combination first time.

Image Credit: PD - ed_davad
A visitor to a museum in Canada recently guessed the code to a safe that hadn't been opened in decades.
The iron safe, which was on display at the Vermilion Heritage Museum, was originally the property of the Brunswick Hotel which purchased it all the way back in 1907.
It was eventually donated to the museum by the hotel's new owners in the 1990s, however the combination had been lost and nobody was able to get inside it.
Several experts were called in to crack the code but none of them could do it.
The last time the safe had been opened was thought to have been during the 1970s.
It wasn't until a visitor to the museum - Stephen Mills - attempted to open the safe for a laugh that the combination, as well as the contents, were finally revealed.
"Typical combination lock, three times clockwise - 20 - two times counterclockwise - 40 - once clockwise - 60, tried the handle and it went," said Mills.
"I could tell it wasn't opened for a long time because some dust fell out from the locking mechanism."
Sadly though, it turned out that the safe contained nothing but a pay sheet and an order pad.
"They have no value really, but they are of great interest to us," said museum volunteer Tom Kibblewhite. "It gives us a little bit of idea of what the places were like in 1977, '78."
Source: BBC News | Comments (5)
Similar stories based on this topic:
Tags: Safe, Code