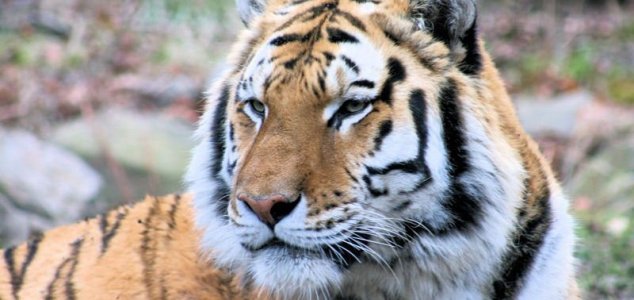 Tigers are not averse to killing and eating humans.

Image Credit: CC BY-SA 4.0 Sujit kumar
Harrowing footage shows the moment a tiger comes bolting out of the jungle after a speeding motorcycle.
The video was filmed by two officers from the Indian state of Karnataka who had been traveling near the Karnataka-Kerala border when they spotted a tiger rushing towards them from the trees.
As the huge cat leaps on to the road in its efforts to apprehend the men, the bike accelerates forwards as fast as it can go, narrowly avoiding the tiger's efforts to catch up to it.
The last glimpse of the animal shows it returning to the undergrowth on the other side of the road.
"A biker miraculously escaped #tiger #attack in #Karnataka - #Kerala #border," the original video caption reads. "The incident happened on #Saturday. #Biker was traveling from #Gundlupet in #Chamarajanagar district towards Kerala."
"The tiger then chased the biker, but the biker drove faster and escaped."
Source: India Today | Comments (11)
Similar stories based on this topic:
Tags: Tiger, Bikers, India