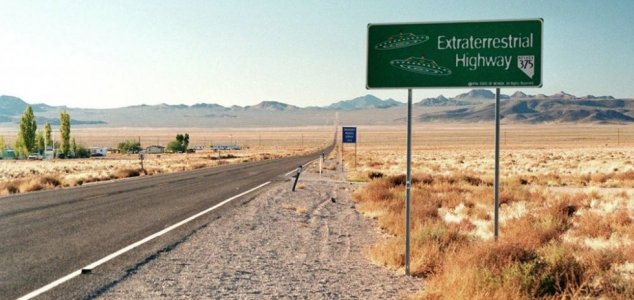 The US military 'stands ready'.

Image Credit: CC BY-SA 2.5 Cooper
1 million social media users who have pledged to storm the secretive base have been warned against doing so.
The questionable venture, which is scheduled for September 20th at 3am, will see attendees meet up at the Area 51 Alien Center in Amargosa Valley, Nevada before moving on to the base itself en masse.
Entitled 'Storm Area 51, They Can't Stop All of Us', the ill-advised plan, which aims to find evidence of aliens at the base, was first posted up on Facebook by the user 'SmyleeKun'.
Last week we reported that 185,000 people had signed up, but this has since risen to over 1 million.
Now the US Air Force itself has issued a stark warning to those thinking of attending.
"[Area 51] is an open training range for the US Air Force, and we would discourage anyone from trying to come into the area where we train American armed forces," said spokesperson Laura McAndrews.
"The US Air Force always stands ready to protect America and its assets."
Exactly what this will mean for those who do happen to turn up on the day however remains unclear.
Update: Creator of 'Storm Area 51' comes forward
Source: Independent | Comments (130)
Similar stories based on this topic:
Tags: Area 51