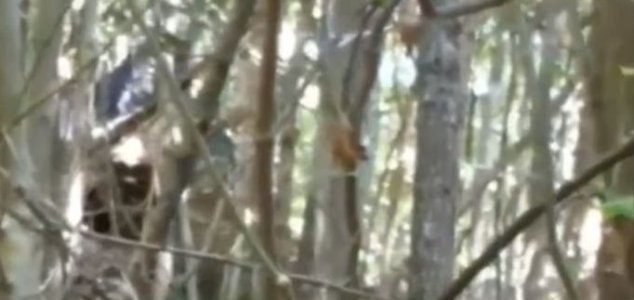 Could this be Bigfoot, or something else ?

Image Credit: YouTube / Doug Teague / Charlotte Stories
Hickory resident Doug Teague recorded footage of the creature along with video evidence of its tracks.
The encounter occurred while Teague was out with his dog 'Crazy Daisy' in woodland near the city. He had been checking trail cameras when he heard a commotion a short distance away.
When he went to investigate he spotted a large creature nestled among the trees up ahead.
Upon approaching, the creature allegedly started to throw rocks in his direction.
Teague, who is a member of Catawba Valley Bigfoot Research Club, remains adamant that what he encountered was a Bigfoot. He also found and filmed a trail of prints in the vicinity of the sighting.
You can view the footage he captured below.
Source: Charlotte Stories | Comments (49)
Similar stories based on this topic:
Tags: Bigfoot