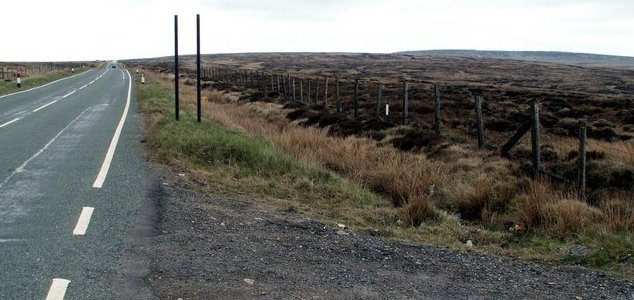 The body of Keith Bennett has never been found.

Image Credit: CC BY-SA 2.0 John Fielding
A proposed paranormal investigation into the infamous Moors murderer has been condemned as 'sordid'.
Myra Hindley and her partner Ian Brady - two of the most notorious serial killers of the 20th Century - were responsible for five gruesome murders between July 1963 and October 1965.
The couple buried the bodies on Saddleworth Moor, England and one of the victims - Keith Bennett - is still believed to be there to this day, having never been found despite numerous searches.
Both Hindley and Brady died in prison, having received life sentences for their crimes.
Now a ghost hunting team known as '
Project Reveal - Ghosts of Britain
' has drawn criticism for conducting a paranormal investigation event entitled "Myra Hindley Revealed."
The controversy surrounding the event has resparked debate over the appropriateness of focusing such investigations on serial killers, especially those whose victims' families are still alive.
Keith Bennett's brother Alan has condemned the investigation as "vile."
"I spent hours yesterday and into the early hours of this morning commenting, informing other families of this and received then replying to many messages about this whole sordid affair," he said.
"I have never made any secret about my views on paranormal investigators/ghost hunters/mediums, and so on. They have never been of any use in the search for Keith or anything else."
Paranormal investigator Darren Lawless has also criticized the investigation.
"I think it's really disrespectful and dangerous - when you're starting to look into serial killers and their families are still around," he said. "Out of respect for the victims you shouldn't do things like that."
Source: The Mirror | Comments (10)
Tags: Myra Hindley, Moors