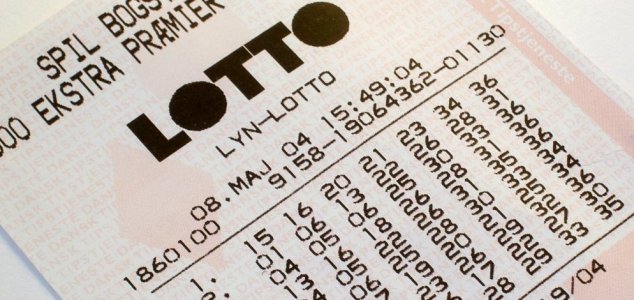 Is it possible for a lottery ticket to always win ?

Image Credit: sxc.hu
Mathematics researchers in Denmark have finally solved a riddle first put forward all the way back in 1969.
The idea of buying a lottery ticket that will always win the jackpot seems ridiculous, but when the concept of infinity is brought in, things become possible that might otherwise be impossible.
The idea of the lottery ticket that always wins was first put forward as a theoretical conundrum by English mathematician Adrian R.D. Mathias.
While many tried to solve it throughout the 70s, 80s and 90s, it wasn't until it was picked up by Associate Professor Asger Dag Tornquist of the University of Copenhagen's Department of Mathematical Sciences that a solution was finally found.
"Research in the area had gone dormant from the 1990s on because no one was making any progress towards a solution," he said. " I was fascinated because it was an old problem that dealt with our understanding of infinity in mathematics."
"Even then, it became a dream of mine to solve the mystery, even though I had no idea of how to accomplish what had been elusive for others over decades."
The key to solving the enigma, it turned out, lay in what are known as 'MAD families.'
"A MAD family can be thought of as a kind of lottery ticket that always wins in a peculiar, infinite lottery game," said Tornquist. "In this game, lottery tickets have an infinite number of rows of whole numbers, and each row itself has infinitely many numbers."
"And, a ticket may have so many rows that they simply cannot be numbered."
Ultimately though, Tornquist and fellow researcher David Schrittesser discovered that the idea of a lottery ticket that always wins is simply not plausible.
"We found out that lottery ticket numbers clump up in such a way that there is no certainty of a winner, which was what Mathias had guessed would happen, but had been unable to prove," said Tornquist.
"This confirms that one cannot assemble such a type of a lottery ticket without the emergence of certain patterns and regularities in ticket numbers."
"As such, there is no lottery ticket that always wins Mathias' lottery game."
Source: Science.ku.dk | Comments (6)
Tags: Lottery, Infinity, Math