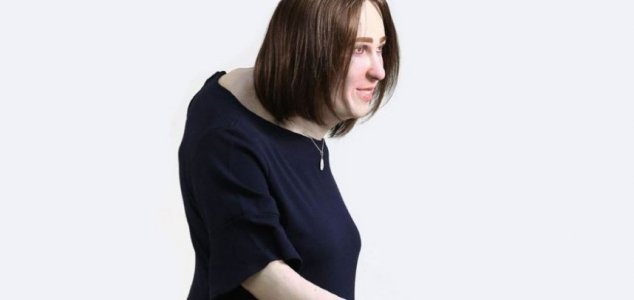 Could this really be a taste of things to come ?

Image Credit: Fellowes
Researchers have created a life-sized model of what the typical office worker of the future might look like.
Named Emma, this unnerving representation of a woman who has spent most of her life sitting at a desk in front of a computer was put together based on a new report which looked at survey data collected from 3,000 workers across France, Germany and the UK.
Entitled '
The Work Colleague of The Future
', the report was compiled by a team of health experts and headed up by behavioral futurist William Higham.
The life-sized model that they came up with exhibits numerous ailments associated with bad posture and a lifetime spent working in a typical modern office environment.
These include a permanently disfigured back, swollen ankles, a stress-related skin condition, excess weight, varicose veins and dry eyes, among other things.
"Unless we make radical changes to our working lives, such as moving more, addressing our posture at our desks, taking regular walking breaks, or considering improving our workstation setup, our offices are going to make us very sick," said Higham.
While it's important to note that the study was commissioned by Fellowes - an office furniture company - it is certainly true that most people spend far too much time sitting at a computer.
Whether we are all going to ultimately end up looking like Emma however remains to be seen.
Source: Science Alert | Comments (25)
Similar stories based on this topic:
Tags: Human, Body