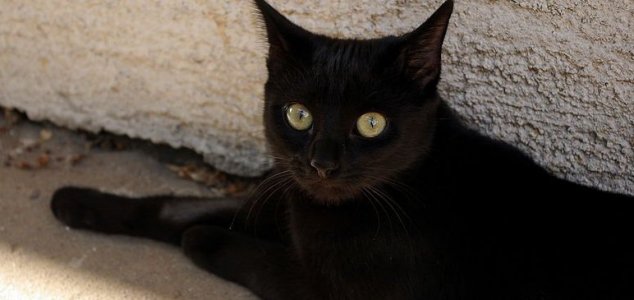 A deadly weapon to be sure.

Image Credit: CC BY-SA 3.0 Joergbieszczak
A Russian man could go to prison for five years for using a pet cat to attack a police officer.
The bizarre incident took place in October last year after authorities were called out to investigate reports of a disturbance at a house in Moscow.
When officers arrived at the scene they asked the man responsible - Gennady Shcherbakov - to stop.
Seemingly incensed by the situation, Shcherbakov reportedly picked up a cat that happened to be nearby and thrust it into the face of one of the police officers. The terrified feline quickly became aggressive and used its claws to cause significant injuries to the officer's face.
Shcherbakov was promptly arrested and spent the night in a cell before being released.
The injured officer had initially decided against pressing charges, however just last week criminal proceedings were launched and now the 59-year-old faces a possible jail sentence.
According to a former prosecutor, the controversial case was only opened "to blame the district prosecutor for poor supervision of the investigation."
Shcherbakov has been charged with using violence against a representative of the authorities which carries a maximum sentence of five years in jail or a fine of 200,000 rubles.
Sadly though, the cat that he used during the attack has since died.
Source: Independent | Comments (9)
Similar stories based on this topic:
Tags: Cat, Russia