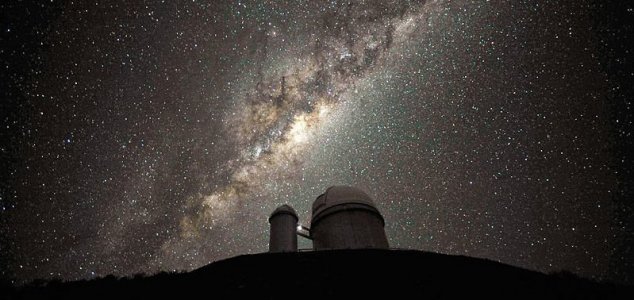 Do we live in a flat or curved universe ?

Image Credit: CC BY 4.0 ESO / S. Brunier
New evidence suggests that, rather than being flat like a sheet, the universe may in fact loop around on itself.
What would happen if you got into your faster-than-light spacecraft and zoomed off in a perfectly straight line, never slowing down and never changing direction ? Would you reach the edge of the universe or would you ultimately end up right back where you started from ?
The idea that the universe is curved and loops around on itself has been around for a while, however it is a theory that isn't really compatible with conventional ideas about how the universe works.
Now though, a new paper has thrown a spanner in the works by suggesting that there may be something to the idea of a curved universe after all.
The study, which is based on the research of an international team of physicists, takes a renewed look at data for the cosmic microwave background radiation (CMB) - a remnant of the birth of our universe.
The key lies in the discovery of an anomaly suggesting that there is significantly more 'gravitational lensing' of the CMB than expected - more than can be explained by conventional physics.
According to the team's findings, if the universe really is curved then the curvature is very gentle, meaning that on a planetary scale or even on a galactic scale we are unlikely to actually notice it.
On a cosmic scale however, this curvature becomes increasingly prevalent until someone moving through the whole universe in a straight line will ultimately end up right back where they started.
There is however a long way to go to prove once and for all that this is actually the case.
"I don't want to say that I believe in a closed universe," said study co-author Alessandro Melchiorri. "I'm a little bit more neutral. I'd say, let's wait on the data and what the new data will say."
"What I believe is that there's a discrepancy now, that we have to be careful and try to find what is producing this discrepancy."
Source: Live Science | Comments (32)
Similar stories based on this topic:
Tags: Universe