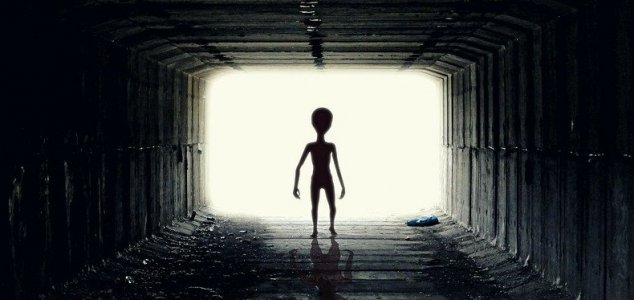 What did the men actually encounter on the road that night ?

Image Credit: CC0 Pixabay
Three roommates made headline news when they knocked down an 'alien' on a remote stretch of road.
On July 8th, 1953, Edward Watters, Thomas Wilson and Arnold Payne had been driving along Highway 78 west of Atlanta when Watters, who was driving, was forced to slam on the brakes.
The trio described a remarkable sight - two humanoid creatures standing nearby while a third, which had been in the road prior to the car stopping, had been knocked down and lay lifeless on the tarmac.
The two remaining entities ran to a red craft waiting nearby and promptly took off into the night.
The story would go on to make headline news, prompting stories of alien visitation and government cover-ups while keeping the three witnesses in high demand for media interviews.
The body of the third creature, which was disturbingly human-like, was recovered by authorities and examined by Dr. W.A. Mickle of Emory University who made a rather interesting analysis.
"The lack of hair I cannot account for," he said. "By our criteria, it fits into the simian picture, and the body characteristics are closer to those of the Rhesus monkey than anything else."
There was a good reason for this... the 'alien' actually was a Rhesus monkey.
It didn't take long for Watters and his friends to admit that the whole thing was a hoax - Watters had taken a $10 bet during a card game that he could get his picture in the papers.
The trio had acquired a monkey for $50 from a local pet store and bribed the cashier to keep quiet. They killed it, shaved it and removed its tail before laying it on the highway.
After appearing in court, Watters was fined $40 for violating Georgia health and sanitation laws, however there were calls for him to be further prosecuted for the stunt.
He ultimately ended up having to move his barber shop out of town to escape the backlash.
Source: Washington Post | Comments (12)
Similar stories based on this topic:
Tags: Alien, Extraterrestrial