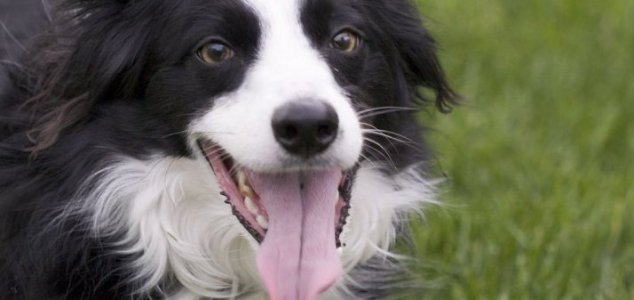 How can dogs tell how long you've been away ?

Image Credit: CC BY-SA 2.0 Thomas Vaclavek
Some dogs seem to have the uncanny ability to know exactly when their owner is returning home, but how ?
Do you have a dog that always seems to be waiting excitedly at the door for you, as if it had precise knowledge of exactly when you would be returning home ?
Such stories are certainly nothing new - there have been thousands of anecdotal cases where a dog has exhibited the uncanny ability to determine when someone will be at a certain place.
In one famous case, a dog named Hachiko would accompany his master Dr. Eisaburo Ueno of Tokyo University to the train station every day to see him off. The faithful canine would then leave the station before returning at the exact same time every day to meet him coming off the train after finishing work.
The story goes that when Dr. Ueno died in Tokyo, Hachiko would continue to arrive at the station and wait at the same time every day for the next ten years in the hope that his master would show up.
So how did the dog know when and where to wait ?
The answer, according to psychologist Alexandra Horowitz from New York's Barnard College, lies in the fact that dogs may be able to 'smell' the change in time through the strength of a person's scent.
Some dogs, she argues, can follow a scent trail by tracking it from its weakest to strongest point given that a fresher smell is typically stronger and thus more recent, chronologically speaking.
When a person leaves the house, their scent will gradually become weaker, potentially giving the dog a perceptible measurement of how long they've been away.
In the case of Hachiko, Dr. Ueno's faithful dog may have come to associate a certain strength of his master's scent at the station with the exact time of his train's arrival.
After Dr. Ueno's death, the dog may have simply relied on his memory of other scents at the station to return at the same time every day long after his master's own scent had disappeared.
Source: Psychology Today | Comments (12)
Similar stories based on this topic:
Tags: Dog, Time