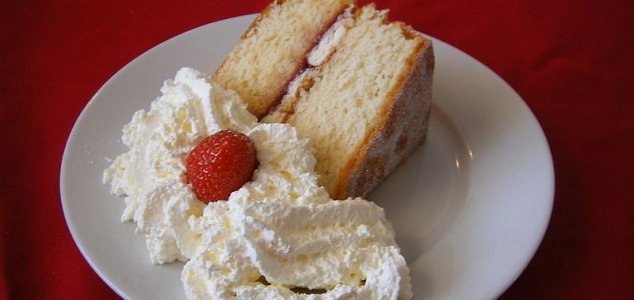 Imagine if cake could get you drunk...

Image Credit: CC BY 2.0 Phil Parker
62-year-old Nick Carson suffers from a rare condition that turns carbohydrates directly into alcohol.
Some people are known to have a so-called 'sweet tooth' due to their penchant for cakes, chocolates and other treats, but for Carson - a former business owner from Suffolk, England - eating anything rich in carbohydrates can make him literally drunk because his body turns them into alcohol.
Known as auto brewery syndrome (ABS), the condition means that he can become blind drunk within a matter of minutes just from eating cakes and biscuits.
He is now forced to take a breathalyzer device everywhere he goes.
It is believed that his condition was caused by chemicals he was exposed to 20 years ago.
"I've basically become an involuntary alcoholic because this condition makes you one, whether you want to be or not," he said. "Having a little bit of sugar or carbohydrates can quickly make me become drunk. I try to stick to a Keto-based diet but it's hard because there are carbs in all sorts of foods."
"I can go from being stone cold sober to being three times over the driving limit in a matter of minutes which is quite scary. The effect isn't pleasant and I have sections of my memory where I have no idea what I've done. I just talk rubbish and walk around in circles."
Fortunately his wife has been extremely supportive and is helping him to cope with the condition.
"I hope that sharing my story will help people become more knowledgeable about ABS," he said.
Source: Lad Bible | Comments (5)
Tags: Alcohol