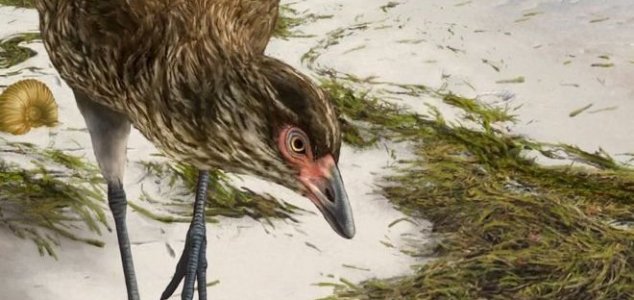 Perhaps the chicken really did come first...

Image Credit: Phillip Krzeminski
Scientists have identified the fossil skull of what is thought to be the earliest ancestor of modern chickens.
Discovered in a quarry on the border between Belgium and the Netherlands, this prehistoric bird weighed 400g and roamed the Earth approximately 67 million years ago.
Dubbed 'wonderchicken' or
Asteriornis maastrichtensis
to use its scientific name, the bird's remarkably well preserved skull has provided scientists with a unique glimpse into the history of modern birds - something for which there is a distinct lack of data due to gaps in the fossil record.
We know that birds evolved from dinosaurs, but it remains unclear exactly when this happened.
"The moment I first saw what was beneath the rock was the most exciting moment of my scientific career," said Dr Daniel Field from the University of Cambridge.
"It's the only nearly complete skull of a modern bird that we have, so far, from the age of dinosaurs and it's able to tell us quite a lot about the early evolutionary history of birds,"
When it was alive, the area in which it was found was covered by a shallow sea, suggesting that this prehistoric chicken, which had long thin legs, may have been more like today's wading birds.
"The origins of living bird diversity are shrouded in mystery - other than knowing that modern birds arose at some point towards the end of the age of dinosaurs, we have very little fossil evidence of them until after the asteroid hit," said study co-author Albert Chen.
"This fossil provides our earliest direct glimpse of what modern birds were like during the initial stages of their evolutionary history."
Source: BBC News | Comments (4)
Tags: Chickens, Dinosaurs