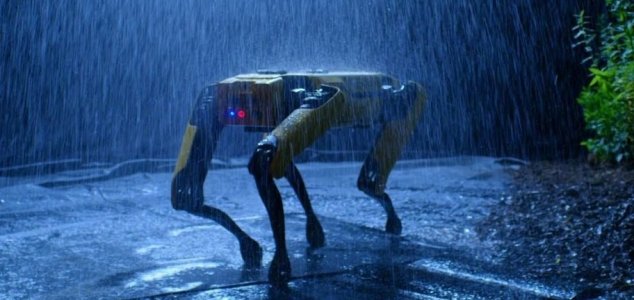 It's officially here, but would you buy one ?

Image Credit: YouTube / Boston Dynamics
The futuristic robotic dog, which is capable of some seriously impressive moves, is now available to buy.
For years, videos demonstrating the remarkable capabilities of Boston Dynamics' robotic creations have proven both compelling and disturbing in equal measure - showcasing not only how far the field of robotics has advanced but also what a robot-dominated future might actually be like.
Spot in particular has proven quite popular thanks to its quirky dog-like qualities, impeccable balance and remarkable flexibility in performing all manner of tasks in real-world environments.
Now businesses and private owners with money to spend ( think tens of thousands of dollars ) can finally get their hands on one of these robots for use in a variety of applications.
"We're putting Spots out into the wild as we speak," said Michael Perry, Boston Dynamics' Vice President of business development.
"Last month we started delivering robots to customers, as part of an early adopter program. The question we're posing to these early customers is 'what do you think spot can do for you that's valuable?' We had some initial ideas, but it's all our thinking and the hope is that this program will enable a whole new set of use cases."
You can check out a promotional video showcasing the robot's capabilities below.
Source: Tech Crunch | Comments (6)
Similar stories based on this topic:
Tags: Boston Dynamics, Robot