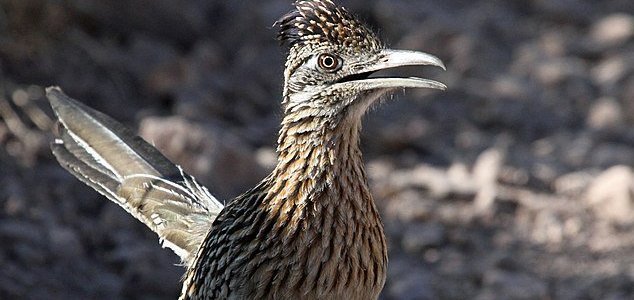 Beep, beep!

Image Credit: CC BY 2.0 Greg Schechter
The spectacle of a coyote chasing an actual roadrunner has been captured on video by a university professor.
In the classic 'Looney Tunes' cartoons, the hapless Wile E. Coyote would use every trick in the book to catch the elusive Road Runner, however things never seemed to go according to plan.
Now a new video clip released online shows the very same scenario that inspired the cartoons - an actual real-life coyote pursing a real-life roadrunner across the desert floor.
It was filmed by Michael Bogan - a professor of wildlife biology at the University of Arizona - on May 9th along the Santa Cruz River in downtown Tuscon.
"There is literally a coyote chasing a roadrunner," he said.
"I can't believe it. That is a straight up cartoon."
Just like in the cartoons, the coyote ultimately fails to apprehend the roadrunner, however it does at least manage to avoid falling off a cliff, being run over by a truck or blowing itself up with dynamite.
You can check out the clip for yourself below.
Source: Foxla.com | Comments (13)
Tags: Roadrunner