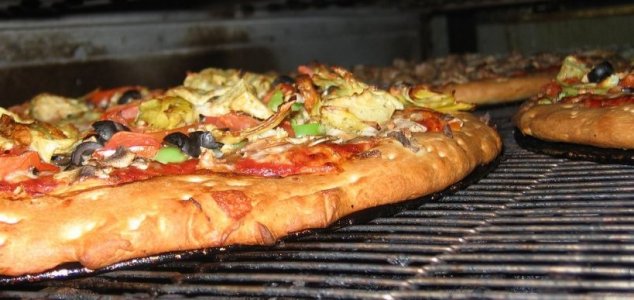 Like pizza ? Well spare a thought for this guy...

Image Credit: sxc.hu
A man in Belgium has endured a decade of harassment due to hundreds of unsolicited fast food deliveries.
For most of us, having a pizza delivered to the door is something to be looked forward to, but for 65-year-old Jean Van Landeghem of Turnhout, Belgium, the mere sound of a scooter coming down the street leaves him literally shaking in trepidation.
His endless nightmare began over ten years ago when a pizza deliveryman came to his house even though he hadn't ordered anything. Initially believing it to be an honest mistake, he thought little of it, but as the weeks and months went on, the issue took a more sinister turn as hundreds more pizza deliveries turned up at his house despite him not asking for any of them.
Sometimes he would receive multiple deliveries a day and on one occasion he was visited by ten separate deliverymen on the same day - one of which was carrying 14 pizzas.
"I cannot sleep anymore. I start shaking every time I hear a scooter on the street," he said. "I dread that someone will come to drop off hot pizzas yet another time."
Neither the pizza restaurants nor local authorities seem to be able to solve the mystery and it remains unclear who would continue to do this for so long or for what reason.
The only clue is that one of his friends, who lives 20 miles away, has also been receiving unwanted pizza deliveries, suggesting that whoever is responsible knows both of them.
Beyond that, the culprit remains a total enigma.
Source: Fox News | Comments (22)
Tags: Pizza