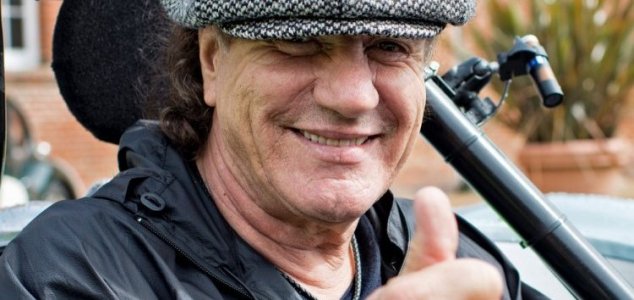 Brian Johnson photographed back in 2014.

Image Credit: CC BY 2.0 Jaguar MENA
The rock band's members once attempted an impromptu Nessie hunt on the banks of Scotland's famous loch.
Many people have attempted to track down the Loch Ness Monster over the years, but none of these attempts can quite compare to what AC/DC's Brian Johnson and his late bandmate Malcolm Young got up to on the shores of the loch during a trip to Scotland many years ago.
Speaking during an interview as part of the band's promotional blitz for new album
Power Up
, Johnson described to British music journalism site
NME
how the pair had attempted to find the monster.
"Malcolm loved his fireworks and he'd taken a big box with him," he said.
"One night, we were four sheets to the wind and staying at this hotel right on the side of the loch. Mal just said, 'C'mon, let's go and find the Loch Ness monster! I've got fireworks and it might attract it!'"
Unsurprisingly, things didn't go quite according to plan.
"There we were, going straight into the water in our shoes, up to our knees, and it was freezing!" Johnson continued. "Mal had a drink in one hand, a box of fireworks in the other."
"[He] was trying to set fire to the loch. We were just howling. By the time we got back to our wives we had straw in our hair and were covered in mud. What a night!"
Suffice to say, the pair didn't find any sign of the elusive beast.
Source: Loudersound.com | Comments (0)
Similar stories based on this topic:
Tags: Loch Ness Monster