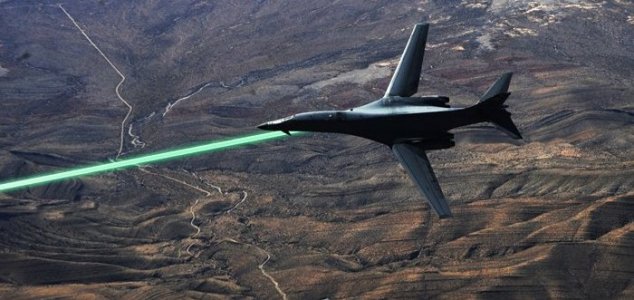 Laser weapons are no longer limited to science fiction movies.

Image Credit: DARPA
A number of older fighter jets will be fitted out with defensive laser weapons by the mid 2020s.
It might sound like the plot of a science fiction movie, but fighter jets equipped with laser weapons are about to become a reality thanks to a new US Air Force initiative which plans to equip older fighter jet models with lasers capable of shooting down incoming enemy missiles.
The system itself is called SHiELD (Self-Protect High Energy Laser Demonstrator) which is a pod-mounted laser designed by Lockheed Martin for the Air Force Research Laboratory.
Capable of shooting down both air-to-air and surface-to-air missiles, it can provide active protection for aircraft which have, until now, only had access to passive missile countermeasures such as flares.
SHiELD is in fact the first ever active anti-missile defense of its kind in aviation history.
It is important to note that the new laser weapon system will not be used on the newer stealth-based jets such as the F-22 Raptor or F-35 Joint Strike Fighter, but instead on older models which are not designed with stealth in mind such as the F-15E, F-15C and F-16 Fighting Falcons.
To shoot down an incoming missile, the laser needs to automatically target the projectile and fire a concentrated beam of light for long enough to cause it to either fail or blow up.
Particularly high-speed missiles could still pose a threat however and there is no guarantee that the conditions will make an effective defense possible, even with SHiELD equipped.
Even so, it goes without saying that it's better to have a defensive laser than to fly without one.
Source: Popular Mechanics | Comments (4)
Similar stories based on this topic:
Tags: Lasers