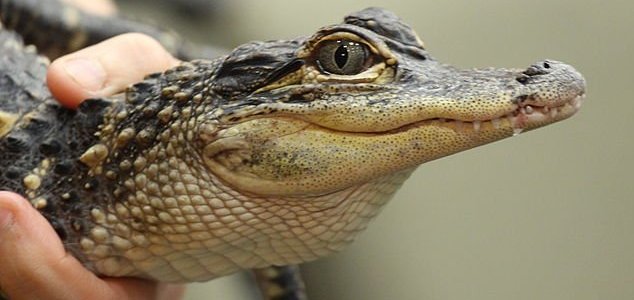 Would you wrestle an alligator to save your dog ?

Image Credit: CC BY-SA 3.0 Deutschlandreform
A man in Florida was captured on film jumping into a pond to attack an alligator that had grabbed his dog.
Most people are very attached to their dogs, but how many would wrestle an alligator to save them ?
In this recent viral video uploaded onto clip-sharing platform TikTok by user Melissa Chipps, one brave man can be seen jumping into a pond to rescue his tiny Cavalier King Charles spaniel after it was snatched by the jaws of an alligator and dragged beneath the water's surface.
Unwilling to allow his beloved canine companion to be swallowed up by the reptile, the man was able to grab hold of the alligator, prize open its mouth and rescue the dog from certain death.
The man - 74-year-old Richard Wilbanks - later revealed that the dog's name was Gunner.
"We were just out walking by the pond," he told CNN. "and it came out of the water like a missile. I never thought an alligator could be that fast. It was so quick."
He explained that the adrenaline had kicked in and without hesitation, he had jumped into the water.
After the incident he had to seek medical treatment and a tetanus shot as his hands were 'chewed up'.
Fortunately Gunner survived the ordeal with only a small puncture wound.
Source: Lad Bible | Comments (6)
Similar stories based on this topic:
Tags: Alligator, Dog