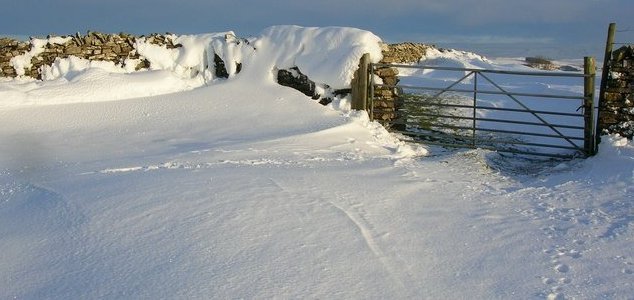 There are easier ways to clear snow...

Image Credit: CC BY 2.0 John Darch
A man in the Ukraine told police he had killed someone so that they'd have to plow his road to reach him.
Totally fed up with the fact that his home had been cut off by an enormous snow drift and seemingly unable or unwilling to clear the obstruction himself, the unnamed man, who hails from the village of Grybova Rudnya in the Ukraine's Chernihiv region, decided to get someone else to do it for him.
Rather than paying for the privilege however, he came up with the rather strange idea of calling the police and confessing to committing a fake murder so that when the emergency services arrived to arrest him, they would be forced to clear the snow from his drive to get to him.
Pleased with this idea, he went ahead and called the police, telling them that he had stabbed his elderly stepfather with a knife and that he was willing to turn himself in.
He did however tell them that they would need to bring a snow plow if they wanted to reach him.
"Immediately after arriving, they discovered that the relative was indeed at the house, but in one piece and unharmed," said a police spokesperson. "No one had attacked him."
The man was subsequently charged with reporting a false crime and wasting police time.
It remains unclear whether or not his road was cleared of snow to his satisfaction.
Source: Oddity Central | Comments (2)
Similar stories based on this topic:
Tags: Snow, Murder