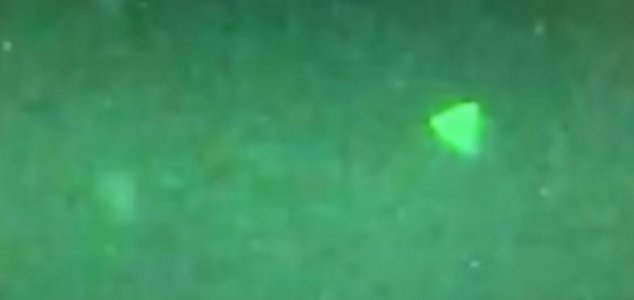 What is this thing and where did it come from ?

Image Credit: YouTube / Jeremy Corbell
The Pentagon has confirmed the authenticity of recently released footage of pyramid-shaped UFOs.
Sourced by filmmaker Jeremy Corbell and reporter George Knapp, the newly unearthed evidence includes images and video footage of pyramid-shaped objects flying through the night sky.
Now the Pentagon has come forward to confirm that these UAPs (Unidentified Arial Phenomena) are in fact authentic and that they were captured by the US Navy.
"I can confirm that the referenced photos and videos were taken by Navy personnel," said Pentagon spokesperson Susan Gough in a statement that has since been widely distributed by the media.
"The UAPTF has included these incidents in their ongoing examinations."
"As we have said before, to maintain operations security and to avoid disclosing information that may be useful to potential adversaries, DOD does not discuss publicly the details of either the observations or the examinations of reported incursions into our training ranges or designated airspace, including those incursions initially designated as UAP."
According to Corbell and Knapp, these images were presented during a series of classified intelligence briefings back in May 2020.
It is also believed that they were captured from the USS Russell off the coast of San Diego in 2019.
Exactly what these strange pyramid-shaped objects are, however, continues to remain a mystery.
Source: Science Alert | Comments (273)
Similar stories based on this topic:
Tags: Pentagon, UFO