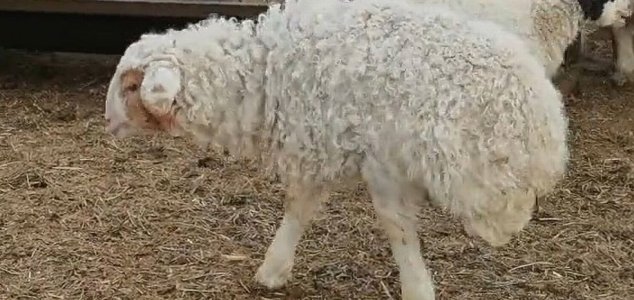 The lamb adapted quickly to its disability.

Image Credit: YouTube
A young sheep at a farm in China has overcome the odds to gain its mobility using only its two front legs.
The indomitable lamb, which lives near Hulunbuir, Mongolia in northern China, was sadly born with two malformed hind legs, making it impossible to walk on all-fours like a normal sheep.
For many animals, this would have spelt almost certain disaster, but for this particular lamb, failure was never an option. Very quickly, it had learned how to walk around on just its two front legs.
Video footage showing the plucky young sheep walking around the farm in this way has since gone viral, demonstrating just how resilient the natural world can be.
According to its owner, to stand up, it moves its front knees and then performs a little jump.
Update:
Sadly, despite gaining its mobility, the young sheep has since died at around 40 days old. It is understood that a buildup of gas inside its body was responsible.
You can check out a video of the lamb in action below.
Source: London News Time | Comments (7)
Similar stories based on this topic:
Tags: Sheep