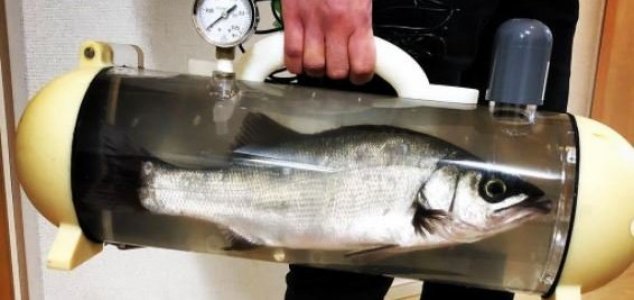 Taking your fish for a walk... as you do.

Image Credit: Instagram / katsugyo_bag
A Japanese firm is developing a portable container that enables you to take your pet fish for a walk... yes, really.
Ever wanted to take your pet out for a walk but your pet happens to be a fish ? Well you are in luck, thanks to a very peculiar product currently in development by Japan's Ma Corporation.
Known as a "katsugyo bag", this strange device is essentially a self-contained underwater life support system that you can carry around with you like a handbag.
Future versions will also incorporate features such as an oxygen gauge and a feeding system.
Of course the idea behind the project is actually quite sensible - it makes it possible for fish (such as expensive pet fish) to be transported from one place to another.
It is also likely to be popular with fans of sashimi - a delicacy consisting of very fresh fish.
Whether the "katsugyo bag" will ever actually make it to market, however, remains to be seen.
Source: Oddity Central | Comments (13)
Similar stories based on this topic:
Tags: Fish