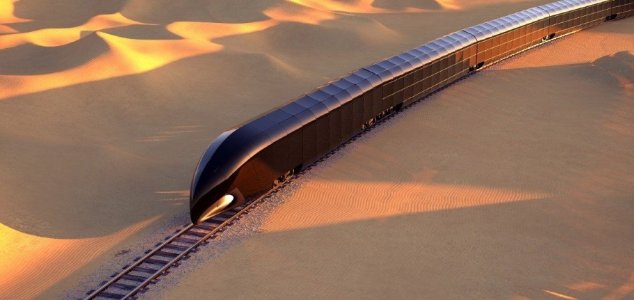 Only the world's wealthiest will ever be able to afford this train.

Image Credit: Thierry Gaugain
Esteemed designer Thierry Gaugain has designed an opulent 'palace on wheels' for those who can afford it.
In the movie 'Snowpiercer' and its TV adaptation, all of the world's survivors are crammed inside an (albeit very long) train that repeatedly circumnavigates the world.
Some of the passengers live in the rear of the train, which is akin to slums, while the very wealthy live in total opulence at the other end of the train with all the luxuries that money can buy.
Now French designer Thierry Gaugain has come up with what he calls the G-Train - a concept for a "palace on wheels" not dissimilar to the upper-class section of Snowpiercer.
While there are no immediate plans to actually build the train, Gaugain, who has worked with several experts in train design, maintains that it can be done and that it would cost around $350 million.
The finished locomotive would feature 14 carriages with smart glass panoramic windows and ceilings that can switch between opaque and transparent at the touch of a button.
With lavish interiors that wouldn't look out of place in a palace, the carriages would include a salon, a dining car and even an arboretum - again making it similar to the fictional Snowpiercer.
Unlike Snowpiercer, however, the G-Train wouldn't actually be designed to carry passengers.
"It's not a public train, or a passenger train," said Gaugain.
"The owner we envision is someone who is aware of the uniqueness of this train and understands that we are not just talking about transportation."
"It's about travel, not how fast you get from point A to point B. Travel is not about speed. It's about taking the time, because time is the only treasure we have."
Source: Auto Evolution | Comments (3)
Similar stories based on this topic:
Tags: Train, Snowpiercer