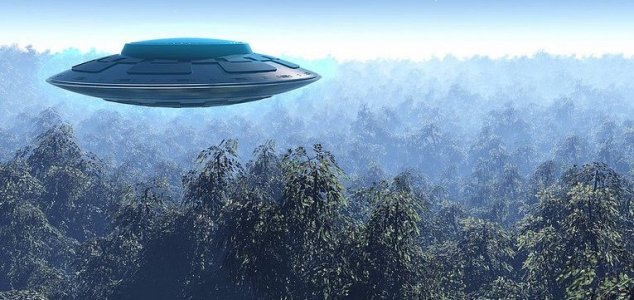 In the United States, interest in UFOs is on the rise.

Image Credit: CC BY 2.0 Gerhard Uhlhorn
A recent Gallup poll has highlighted an upward trend in the number of people who believe that UFOs are alien.
It has been quite a year for the UFO phenomenon, with the US government's long-awaited report providing a measure of authenticity to the topic and an acknowledgment that there is indeed something unexplained in the skies above the United States.
This legitimizing of the subject, coupled with widespread media coverage - particularly regarding US Navy pilot sightings - is reflected in a recent Gallop poll which asked:
"Which comes closer to your view -- [ some UFOs have been alien spacecraft visiting Earth from other planets or galaxies, (or) all UFO sightings can be explained by human activity on Earth or natural phenomenon]?"
.
The results indicated an upward trend from a similar poll that was conducted two years ago, with 41% of participants indicating that they believed some UFOs were extraterrestrial (up 8% on 2019's figure).
The poll also indicated that 50% believed that UFO sightings all had conventional explanations, a decrease of 10%. A further 9% had 'no opinion', which was an increase of 2%.
Breaking down the poll's findings further, it was revealed that 44% of men and 38% of women believed in a possible alien interpretation, while older age groups were less likely to believe than younger ones.
The poll also found that there was no discernible difference between Democrats and Republicans with regard to overall opinions on the phenomenon.
Source: Gallup | Comments (47)
Similar stories based on this topic:
Tags: UFO