By:

Jenilee

| Location:

Pennsylvania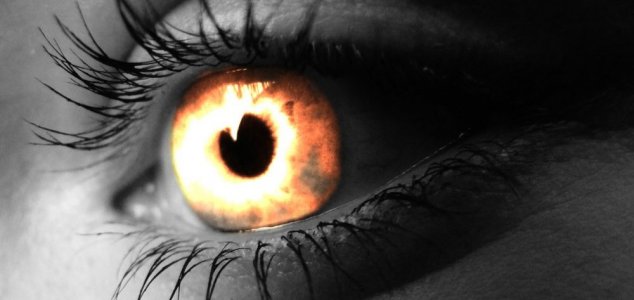 Image Credit: sxc.hu
I just returned from Lilydale. It was my 2nd time there, and the first time that I received words of knowledge from one of the free public mediumship demonstrations.
The medium told me that I was surrounded by "lots and lots and lots" of spirits, especially on the mother's side. She told me there was a connection to corn, either someone grew corn, like a farmer, or really liked to eat corn, then she said or maybe popcorn. After she said maybe popcorn, she immediately told me "Come on, you have to know who this person is that loves popcorn" and I thought, well I really love popcorn -- and I do. The way most women go gaga for chocolate, that's how I feel about popcorn. She also asked me if I liked funny movies (well that's rather generic - I mean who doesn't right? And it's not like it's my favorite type of movie, but I do go see quite a few of them, especially with my grandma (who is still in the living.). So I said yes - she said that the spirit's message for me was that I needed to laugh more, and I am a very quiet and serious person a lot of the time. - All things she could have picked up from my body language, but the popcorn thing was pretty interesting and random and a weird thing to open the mediumship up with. -- After that, she told me there's also another spirit on the father's side - I don't know my birth father - I know who he is, but he was never a part of my life - except maybe when I was a baby. She said this spirit was "very, very tall, and very, very thin" and that he also was "very, very sick" but that he never hated being sick, that he just accepted it, and that he was that way about almost everything in life, that he just accepted things as they were. And that he had a cane, but not because he needed it to walk, but because he liked how it looked, and that he would twirl it around when he walked. She told me that his message for me was to be more accepting of other people and less judgmental but that she (or they) think that I've recently started to be more accepting. This kinda surprised me a bit, I've always considered one of my weaknesses was that I was TOO accepting of other people and that I tend to put other people's happiness and interests above my own, or make excuses for other people, and overlook their flaws. Especially in personal relationships, but when I look at how I approach strangers, I am "skeptical" or "distrustful" of most people so maybe it is related to that.
Anyways, I would really like to know who these spirits are. She even told me that one of them is very close to me and even tries to hold my hand. A lot of the other mediums gave names or other identifiable information but she offered no clues. She said the spirit on the mother's side kept saying cousin, cousin, cousin. But it must have been a 3rd, 4th, 5th, great, etc cousin. Because my mother only has one brother and he had no children. My grandmother had 7 brothers and sisters, and some of them have children but they're still all in the living, and so that's why I wonder if this spirit was really a cousin or not. -- And for the one on the father's side, I'd love a name, or initials, or something so I could look up genealogy records.
My reading didn't make much sense to me -- a few hours later, my mother also received words of knowledge from a different medium during another free public demonstration. This medium was much more clear and had amazingly accurate details about my grandfather (my mother's dad). They said he was in hospice care and passed very quickly, and that he really appreciated having his feet rubbed, and that everyone thought he was out of it but that he was aware and appreciates everything my grandma did for him. He also told my mom that it's not my grandma's time yet (she's been very sick for several years), and that he is watching over her, and will help her when it is her time, but that time is not yet, and he knew things about her not being able to walk well anymore - in fact, last year when we visited lilydale, we thought there was a message for us, but someone else claimed it, about a man in spirit watching over a woman in living, who couldn't walk well and really should be using a cane or walker or wheel chair but that she's too proud/prideful and won't use one (which is exactly the case with my grandma). This medium yesterday started the message in the same way -- Also another spirit came to my mother, another male, who said don't worry about cleaning the house, that it will get done the way she wants. - we just moved recently and trying to unpack and organize everything - so this was also amazingly accurate. Any idea, who this other male was?
Thank you for your time.
Comments (1)