By:

moonrider

| Location:

Ohio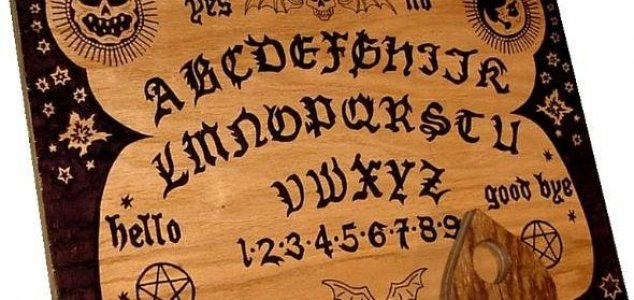 Image Credit: PD
Hello, I am a new member in this is my first post. I have not had many unusual experiences in my 54 years however this is definitely one of them. I just have to say before I tell the story I am of sane body and mind and have no reason to lie for any reason.
Back in 1985, I was friends with a co-worker named Tony. He was in his early twenties. I went to his house and he was talking with his mother about a problem they were having with his younger sister. She was 16. They had taken her Ouija board away from her because she was playing with it by herself and spending a lot of time doing it. They were concerned and did not think it was healthy for her. Supposedly she was communicating with a spirit named Tom.
I said let's try to talk to him. My friends mother got the board and paper to write down the "answers". Tony and I started asking yes no questions and it took some time to get the planchard moving. Among the questions I asked was what do you see in my future? The planchard moved from letter to letter and Tony mother wrote them all down It spelled out Stacey Cypress Trees. It didn't make any sense to me.
We asked a few more questions without any answers. We decided we were done and as we took our hands off the planchard , very thin strands of clear viscous, mucous like material hung from each of our fingers! We were amazed and shocked. The material was odorless, colorless, slippery, and it evaporated quickly as we rubbed our fingers. For lack of knowing anything different we figured we were "slimed".
We decided to get rid of the board immediately. Three days later I went to visit one of my best friends in Florida. He lived in a apartment complex with a lake behind his place. There were trees I had never seen before by the lake. I asked what they were and he said Cypress trees. OK...Wow.
About a half hour later there was a knock at the door. His neighbor came in and my friend introduced him as Stacey! I became friends with Stacey and moved to Florida 3 days after returning home from my vacation. I have never used a Ouija board again.
Has anybody ever heard of anyone experiencing the slime when using a Ouija board?
Comments (0)