By:

Recon123

| Location:

U.S.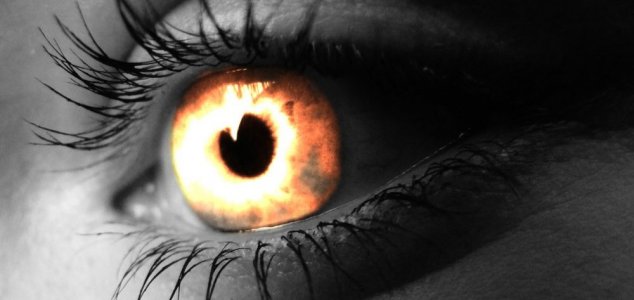 Image Credit: sxc.hu
I've had plenty of strange experiences in my life but not as much as I've gotten older. This experience happened when I was around 12 or 13. One morning I woke up from a horrible dream... Can't recall what it was about, except it being very disturbing. So I wake up sweating to a beautiful sunny morning, with birds chirping.
All seemed good until I noticed a very disgusting sulfuric burning odor in my room.. For some reason at that very moment, I looked at my TV(which was towards the foot of my bed and OFF). The TV screen acting as a mirror, I saw a creature beside my bed in my room through the TV. It was like.. Going back into the shadows or some portal? Like it was crawling backwards into it...
I know what I saw was real and have no reasons to lie. Although I experienced whole lot more than this, this particular experience was different. I did use to get attacked by black baboon demon like creatures with red eyes and silvery sharp teeth.
Some entities kinda looked like huge evil wookies or some looked like bald leathery skinned imps or even very small elf type people(they would bite my toes, so I would sleep curled up).
They all smelled to high heaven and I felt the fur from them, and even felt an electrical sensation when they were near. These creatures would be angry at me for no reason(I guess) and some spoke to me in some low guttural language ( like Latin?Or something).
I also use to have my name whispered or screamed in my ear, tingling in my forehead and body, nocturnal emissions, floating out the window or to the ceiling(dreams perhaps).
Anyways Im simply telling my experiences. Man.. I'm glad that stuff doesn't happen anymore. Thank God. Now all I see is reoccurring numbers 111, 1111 and 1010(use to see 911 a lot but not much anymore) mainly 111. Gets annoying but nothing crazy.
Comments (6)