By:

Unknown666

| Location:

Croatia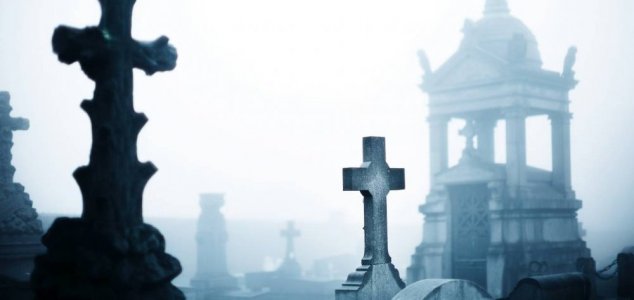 Image Credit: sxc.hu
Today me and my friends were hanging out near the city cemetary. We were laughing and goofing around.
Me and my two friends got up and started walking back home. There were no people in that area. We turned around to see where others were and turned back around in 5 seconds.
Suddenly a crouching man was maybe 5 meters away from us. He had no t-shirt only black pants, he was pale and he had blonde hair. He was holding his face with one hand and held phone with another.
There were 2 guys running away from him with something that looked like a t-shirt(I don't really know). My two other friends started running towards others. But i stood there and stared at that man as he stared at me.
Suddenly he had a huge brick (that he had to hold with both of his hands) and he started walking towards me. I ran towards the others and told them what happened.
Not 20 seconds later my other friend ran towards the location where we saw that man. There was no one there. No man, no brick, no anything.
I cannot really explain it. Maybe its just something we imagined but how could he appear out of nowhere?
Comments (8)