By:

Peoplearestrange

| Location:

Decatur, IL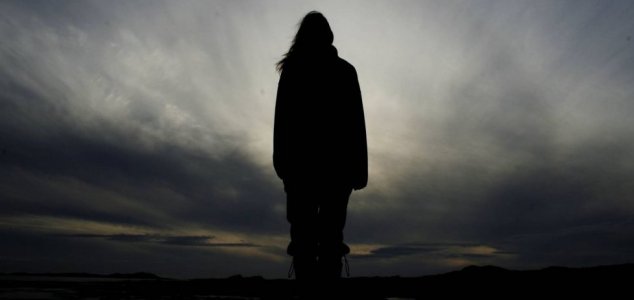 Image Credit: sxc.hu
I'm a 26 year old man who has ALWAYS been thoroughly certain that people who tell stories like this are only doing so because they're ignorant and want attention.. in fact gave this girl I was with for a few months SOOOOOO much flack because she said she was a psychic and all kindsa crazy stuff..
Well, it's December 24th, 2018 and I and my girlfriend drove through Greenwood cemetery in Decatur Il at precisely 3:45 PM. I want to add that not ONLY is it the Winter Solstice, but it's ALSO a full moon, the last expected to occur until 2084..
Well we're driving through, laughing and talking and whatever, get out a few times, read a few headstones, ect. ect.. Well we pull around to the very back and are about to head to the gates to leave when I see TWO of these faceless, hooded things, colored the DEEPEST hue of black that I've EVER seen! They're sitting next to each other halfway up an INCREDIBLY steep hill and at first I thought they were just mounds of dirt or something, but NO dirt is that dark..
Well I grab my girlfriend on the arm and ask "WHAT IS THAT?? CAN YOU SEE THAT TOO?? AM I GOING CRAZY??" Honestly, I wish it could've been as normal as all that.. She looks at me with huge eyes and says she can, I'm not just tripping.. So we just stare for a full minute, sun shining, until I just CAN'T do it anymore..
I scream at her to get us out of there and she slams on the gas and takes off and one of them turns its head, following us until it's too far away to see.. We get a few miles away and pull over and we're both shaking.. We try to imagine ANY rational explanation for what we'd seen, but can't and I'm not handing it well AT ALL..
So I got to the family thing and tell them.. Well my girlfriend and I are talking about it and I'll say now, I was the most frightened I've ever been in my life, but it keeps running through my head that if we just go back and take a second look, we'll see that it was something benign, a tree stump or maybe just some dirt and so that's what we end up doing..
It's basically dark now and my every fiber is screaming not to, but I HAVE to know.. Well we get to the spot, turn on the brights pointing PRECISELY where these things had been, and there's NOTHING THERE.. And that was almost worse.. So we leave and I immediately hop on Google.. And here I am.. Absolutely terrified and looking for answers..
Comments (21)